Hi all! Happy weekend!
It's time to wrap-up this week in eco-fashion and in particular, all the c. marchuska sightings!
c. marchuska: Davina Reeves, Miss New York USA wore the c. marchuska erin dress with her chic ensemble on PIX 11 Morning News - watch it here!
Our sewing contractor, Nancie Chan of Tyler Production, was highlighted in an article on EcoSalon. Thanks for the props!
Celestyna Brozek of Green by Design featured c. marchuska this week too! It has a full-on interview with Christine Marchuska herself - go read it!
blogosphere: The Uniform Project - Sheena Matheiken's pledge to wear the same little black dress - every. single. day. Outstanding job, Sheena. You are our hero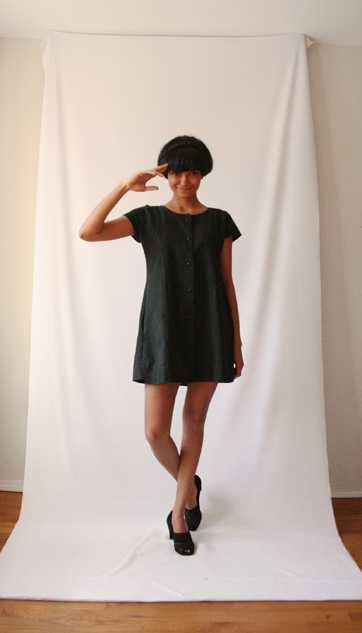 Retail: Magnifeco trend! Ethical trainers/sneakers - check out a whole list of eco-friendly shoes that you just might want to add to your wardrobe...especially the Terra Plana sneakers - made from recycled materials and made with innovative minimal glue construction...these are pretty darn cool.
Lauren Bush (yup, of the political Bush family) has launched her Lauren Pierce Atelier line of ethically and environmentally conscious clothing.
that's it folks! have a great weekend!